Today's article mainly explains the reasons why stainless steel plates do not rust, as well as the production of stainless steel plates and their basic information. Interested partners may wish to take a minute to take a look with me.
What is stainless steel plate?
Stainless steel plate is the abbreviation of stainless and acid-resistant steel plate. The type of plate corroded by chemical etching) is called an acid-resistant steel plate. The popular understanding is that the steel plate that does not rust in daily use is the stainless steel plate.
How was the stainless steel plate discovered?
We all know that stainless steel plates were accidentally discovered in garbage heaps. During the First World War, British scientist Henry Brearley discovered and patented it, and Henry Brearley was also known as the "father of stainless steel".
During the First World War, British guns on the battlefield were always unusable due to wear and tear. The military ordered Brearley to develop a new high-strength alloy to solve the wear problem.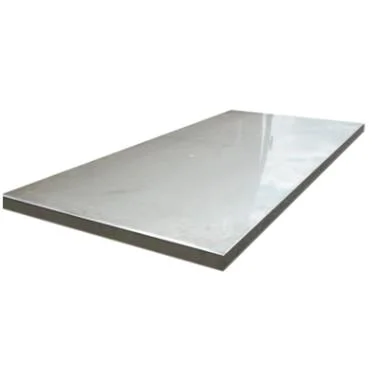 Brearley collected various types of steel and did a lot of experiments. He threw away what could not be used, but after a few months, when cleaning the warehouse, he found a piece of shiny steel that attracted him. This steel was invented by the German Mullah in 1912, but the Mullah did not know. what to use it for. Brierley thought that it could not be used to make guns, but could it be used to make tableware? So he made stainless steel knives and forks. Stainless steel plates were produced and widely used thereafter.
Why doesn't stainless steel rust?
The stainless steel plate does not rust mainly by the chromium in it. The presence of chromium makes the surface of the stainless steel plate form a dense chromium-rich oxide film, which can prevent corrosion and rust. The passivation film of stainless steel plate is an oxygen hydrocarbon group, water, and chromium compound. If there are scars on the surface, the protective film will fall off, but the surrounding water and oxygen will make it regenerate and maintain corrosion resistance so that the surface of the stainless steel plate has the ability to maintain itself. "Repairing power", thus achieving no rust.
The above is the whole content of the stainless steel plate brought to you today by the stainless steel plate manufacturer Buying steel. I hope this article can help you understand the birth history of stainless steel, the basic information about stainless steel plate, and the reason why stainless steel plate does not rust.
More stainless steel plate information is continuously updated, see you in the next issue.