Now that outdoor camping is more and more popular, tents are also a must-have item. The price of tents on the market varies greatly, ranging from hundreds to thousands. So, what is the difference? Are more expensive tents better? The following small series will introduce you to yourself.
Basically, every little friend who has just started camping has encountered this problem. What is the difference between tents at different prices? Which tent should I buy?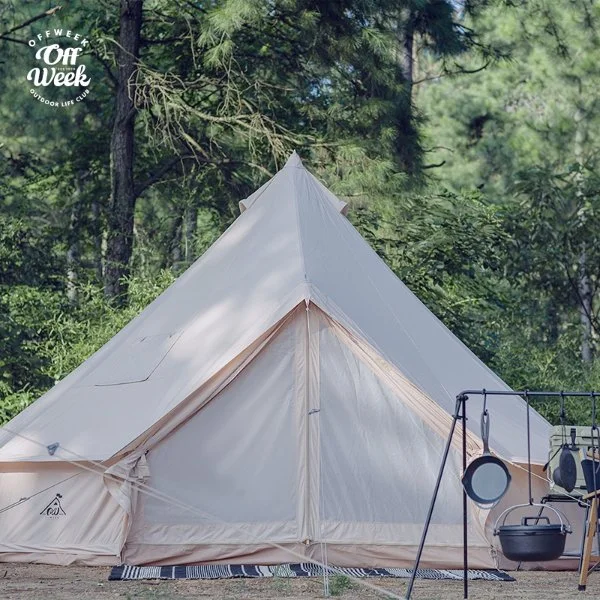 According to the construction method, it can be roughly divided into self-supporting tents and non-self-supporting tents. Self-supporting tents, as the name implies, can stand on the ground without pulling the wind rope without nailing the ground. It is relatively easy to set up. Most of the cheap tents with a few hundred dollars are self-supporting, such as the common quick-opening tents and entry-level mountaineering. tent.
Non-self-supporting tents need to pull the wind rope and hit the ground nails to hold the tent up. Most of the high-priced tents of several thousand dollars are non-self-supporting types. For example, the pyramid tents, A tower tents, and tunnel tents that we see every day belong to this category. kind.
According to the material, size, brand, and function of high-priced tents, the price range is large, ranging from 1,000 yuan to 10,000 yuan. In addition, there are some high-end mountaineering tents that use various "black technologies" to deal with extreme outdoor climates, but they are also self-supporting tents.
Are more expensive tents better?
The choice of tent depends on the usage scene. Don't choose expensive ones. The main function of tents is windproof and windproof and breathable are the best.
As long as the shape of the tent is properly designed, its thermal performance is guaranteed.
If you are camping on foot, you can only choose small tents. There are many such tents on the market. The main difference is the ease of construction and the weight of the fabric. Some tents designed for special extreme environments must be much more expensive, but they are also used for general camping. not.
As a reliable and professional tent manufacturer, Friday Camp can tailor tents according to your needs! The tents for sale are of good quality and reasonably priced. If you are interested in tents, welcome to consult.