RoHS Car Tailgate Wiring Harness Display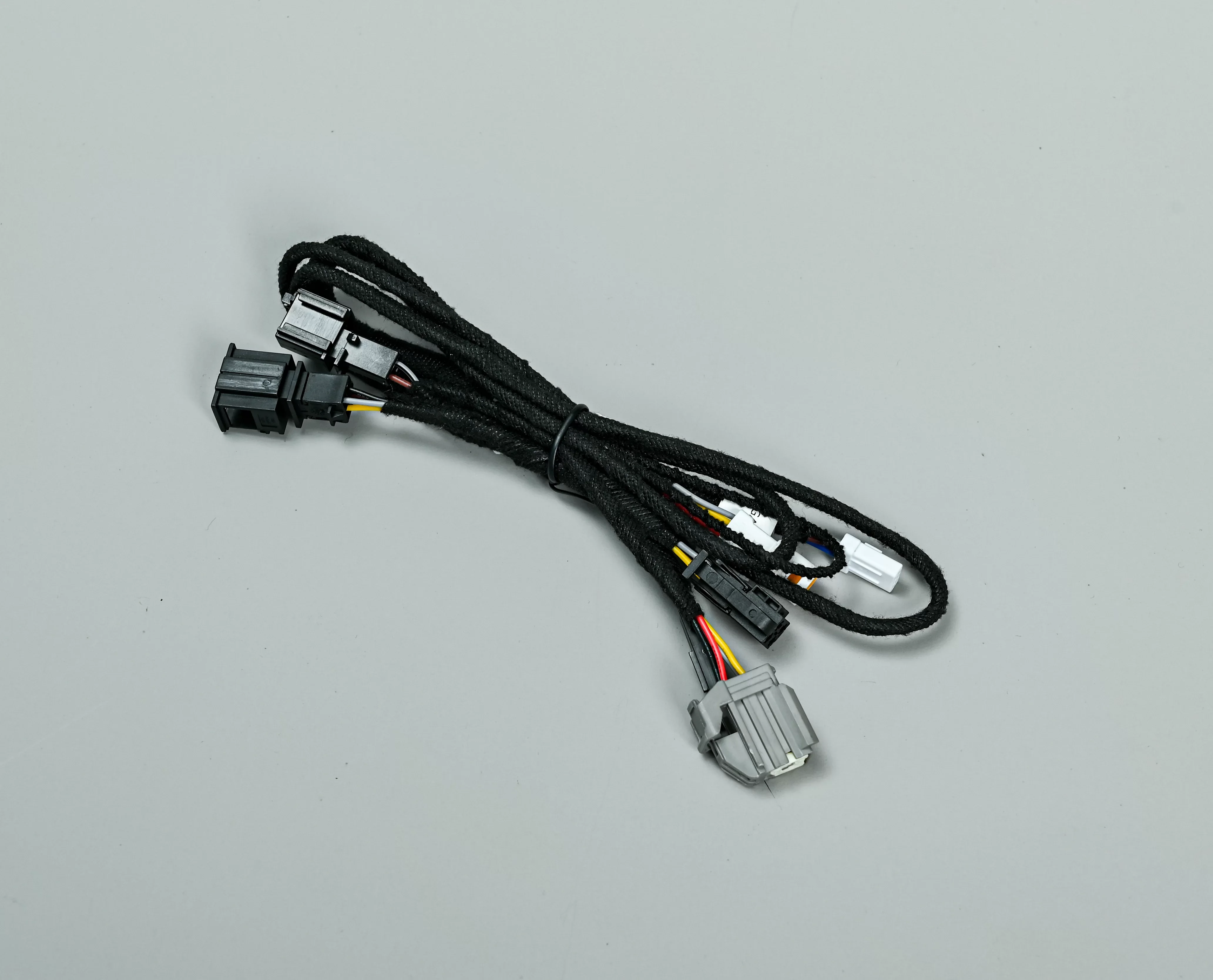 1. Adopt environmentally friendly insulating material, fire rating UL94V-0/V-1
2. The tailgate wiring harnesses we produce have undergone layers of quality inspection, standardized management, scientific storage, and quality assurance, and can be used with confidence.
3. The precision injection molding process is adopted to improve the wear resistance and impact resistance, so that the life of the tailgate wiring harness is longer and the reliability is higher.
4. High and low temperature resistance, can be used at -40°C to +105°C
5. Pass the RoHS test and meet environmental protection standards
What is RoHS testing?
RoHS is a mandatory standard formulated by EU legislation, the full name is Restriction of Hazardous Substances.
The RoHS standard was officially implemented on July 1, 2006. China RoHS was promulgated on February 28, 2006, and came into effect on March 1, 2007.
RoHS testing is mainly used to standardize the material and process standards of electrical and electronic products, making them more conducive to human health and environmental protection.
The purpose of the RoHS standard is to eliminate lead, mercury, cadmium, hexavalent chromium, polybrominated biphenyls (PBB) and polybrominated diphenyl ethers (PBDE) in electrical and electronic products, a total of 6 substances.
RoHS Car Tailgate Wiring Harness supplier - JUNMEI
Dongguan Junmei Electronics Co., Ltd. specializes in the production of automotive low voltage wiring harness, which are used in the manufacturing fields of new energy vehicles, household appliances, medical equipment, and mechanical equipment.  
In the case of increasingly fierce market competition, the company adheres to the guiding ideology of "people-oriented, technology-first, active innovation, rapid development, credit market, management for efficiency" and absorbs international advanced management experience for our company. We have produced and supplied a large number of high-performance wire harness products, and will strive to provide high-performance wire harness products and innovative solutions for various industries in the future.
Related Products abput Rohs Car tailgate wiring harness
Car seat ventilation harness-non standard customization
Car folding window lift wiring harness
Car electric tailgate wiring harness-professional customization