Pack:
Neutral packing or customized
Place Of Origin:
Jiangsu,China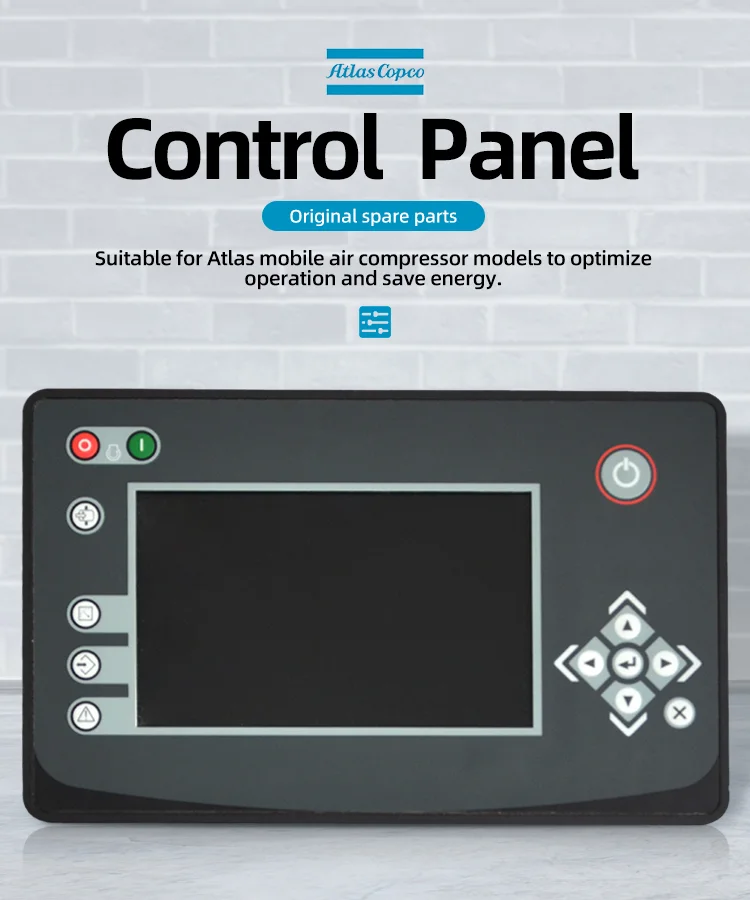 Due to the large number of spare parts, please tell us the machine model or product part number for inquiries
Our advantages
Get part fast

Smooth production

Simplified parts management

Easy to order

Lower maintenance budget
Please feel free to contact with us.
We are always 24hours online.
Except our products selling and services,we also can find some applicable soures for you.
If you contact with us means that make more profit and save more cost.
More controls part number
1092005691,1092304600,1092733080,1092902333,1604942003,
1626850006,1638313500,1900071271,1900071292,1900520013,
1900520440,2230006800,2203013501,1639696033
Compressor control panel supplier - Youteng
We are professional Air Compressor Supplier and Manufacturer.
Wuxi Youteng Machinery Co., Ltd. was established in 2012 with a 20,000 square meters'factory. Our factory is located in Yangming Technology Industrial Park, Wuxi city, Jiangsu Province, which is about 100km away from Shanghai port.  We mainly provides air compressor equipments and air compressor accessories for compressors of world-famous brands such as Atlas Copco, Sullair, Ingersoll Rand, and Fusheng. We also support OEM. In addition, our company has an experienced technical staff team of 300 people.
Related Products about Atlas copco compressor control panel
Atlas copco air compressor controller XC2003 1626850006
Air Compressor Oiltronix Module Control Module For Atlas Copco 1092902333