In recent years, polyurethane color steel plate has become a new type of energy-saving building material, and it has also been successfully applied in the garage door industry. Sunco will take you to understand the characteristics and advantages of polyurethane garage doors.
Polyurethane Garage Doors Panels features:
1. It adopts high-strength double-sided high-quality galvanized steel plate, and sprays longevity paint (pure polyester) on both sides, which has strong corrosion resistance.
2. The surface of the fine-grain embossed door body presents an irregular powder-coated texture, which has a strong embossed effect, which not only increases the strength, but also is beautiful and generous.
3. There is a "U"-shaped sealing strip at the bottom of the door, which is more cold and windproof.
4. High-quality steel plate wraps the outer end to make the inner and outer sides adhere together, and better seal with the two walls.
5. The sandwich layer is highly solid polyurethane foam, which can increase the effect of heat preservation and sound insulation.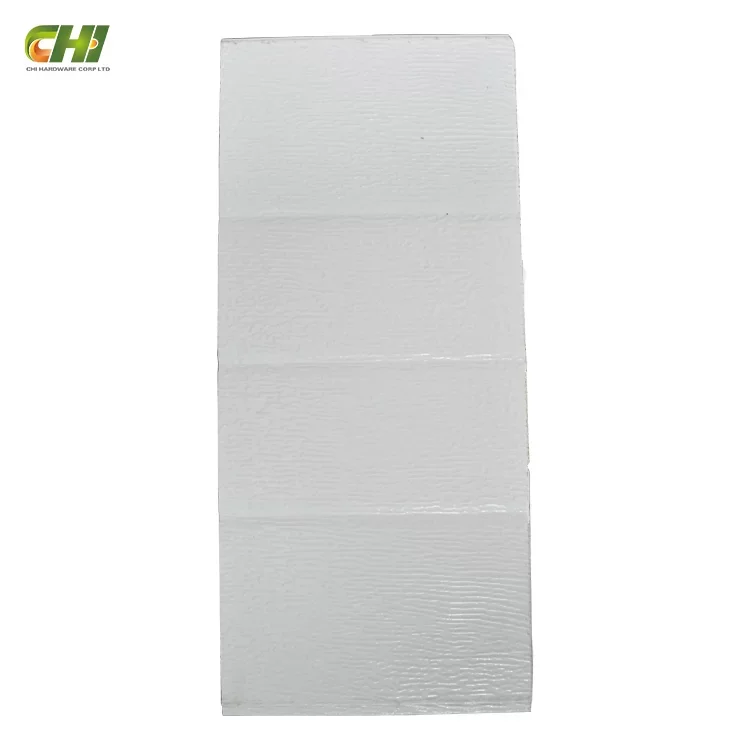 Polyurethane Garage Doors Hardware:
1. Balance system: The best torsion spring balance system for domestic garage doors is adopted, and the service life can reach more than 100,000 times. Each set of torsion springs is tailored according to the size and weight of the garage door, so that the garage door motor is always under light load. Work in good condition to ensure that the garage door works well.
2. The rails and hinges are made of high-quality galvanized steel sheets with a thickness of 1.6mm~2.0mm, punched and rolled with special molds, with high strength, long service life, and anti-corrosion for more than 20 years.
3. Hardware accessories: All hardware accessories are made of high-quality galvanized materials.
4. Sealing: the bottom adopts special aluminum alloy buckle groove and U-shaped rubber seal, and the side seal adopts PVC sealing strip, which has good sealing performance and durability.
5. The rollers are made of high-strength and wear-resistant polyoxymethylene POM engineering plastics, with ball bearings embedded in them, so that the garage door runs smoothly and smoothly, with low noise, and there will be no bumping, impact and unusual noises.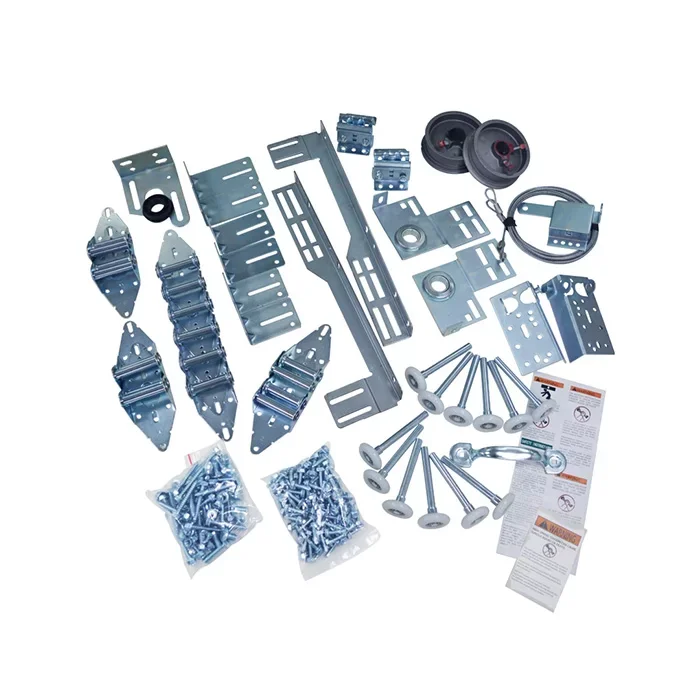 Advantages of Polyurethane Garage Doors:
1. Super quiet, green and environmentally friendly.
2. Safe and firm, double-layer color steel plate, the total thickness of the door panel is 4-5 cm, and the internationally recognized heat insulation and sound insulation material - polyurethane is used in the middle of the door body.
3. There is an emergency lock for power failure, and the switch is easy.
4. Good thermal insulation, wind resistance and sealing.
5. Beautiful, elegant, simple and generous.
6. Microcomputer program control, easy to use, just press the remote control handle, and the motor comes with automatic delay lighting.
7. Rebound when encountering obstacles to ensure the safety of people and vehicles.
8. The principle is scientific, the door has a built-in torsion spring, the torsion force is equal to the weight of the door, so that the door is in a "zero weight" state, and it runs on pulleys in the track, so the resistance is small, the energy consumption is low, the maintenance rate is low, and it is durable.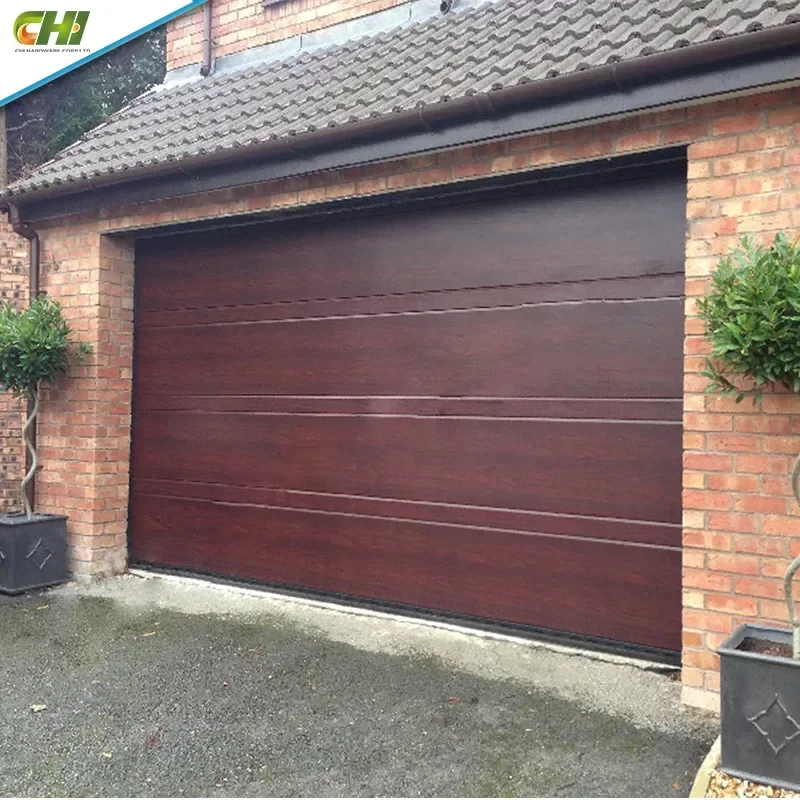 Polyurethane Garage Doors Supplier - Shunchi
CHI Hardware Corp Ltd is located in China, and is a professional manufacturer of sectional garage door hardwares. Such as hinge, bracket, roller, track, cable drum, torsion spring, chain hoist, window etc . It is a rapidly growing company, specialized in producing metal stamping, casting, plastic injection products.
Our products are exported mainly to USA, Russia, Israel, Australia, Poland, UAE, Spain, etc. We had developed very quickly for its continuous products innovation, wide products range, very competitive price, on-time deliveries, extensive marketing and strong technical support. Looking forward to cooperating with you in the future.
Related Products about Polyurethane Garage Doors